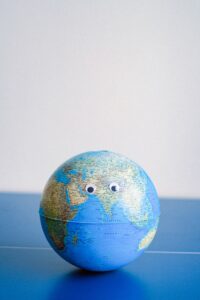 This winter semester 2023/24, we are offering an intercultural training series on the topic of German Business Culture. The training series consists of practical workshops and interactive training units:
Intercultural Training: Characteristics of the German culture at the university, workplace and in daily life (interactive training with theoretical information, case studies, discussions and roleplay)
Job Application Workshop 1: We help you with your CV
Job Application Workshop 2: We help you with your cover letter

To register for the events, send an email to: stefanie.aha@zv.uni-siegen.de
The German job market has its own set of rules, regulations, and expectations that differ significantly from other countries. Through an Intercultural Training, international students can learn about the cultural nuances of the German job market, such as communication styles, business etiquette, and workplace customs. We will also provide insights into the German job application process, including CV and cover letter writing and interviewing techniques. This knowledge can help you stand out in the highly competitive German job market and increase your chances of getting a job or internship.
If you took part in this training series, you can also get a personal application consultation, where we take a look at all your application documents together.
To register for any of the sessions, send an email to: Stefanie.aha@zv.uni-siegen.de