Overview
The German Health Systeme can be challenging and confusing. Here are some general and helpful information:
The german health care system is considered very good.
Should you find yourself in need of medical treatment, your first step is to visit a general practitioner (Hausarzt). Click here to learn about finding a general practitioner.

If the general practitioner feels that a specialist is required, he or she will provide you with a referral. This document allows you to visit the specialist. 

In case of toothache, you are free to go directly to a dentist without a referral.
Our homepage offers more information about the German healthcare system, including details on making medical appointments and German health insurances.
We can also help you find a doctor in Siegen – Just contact us!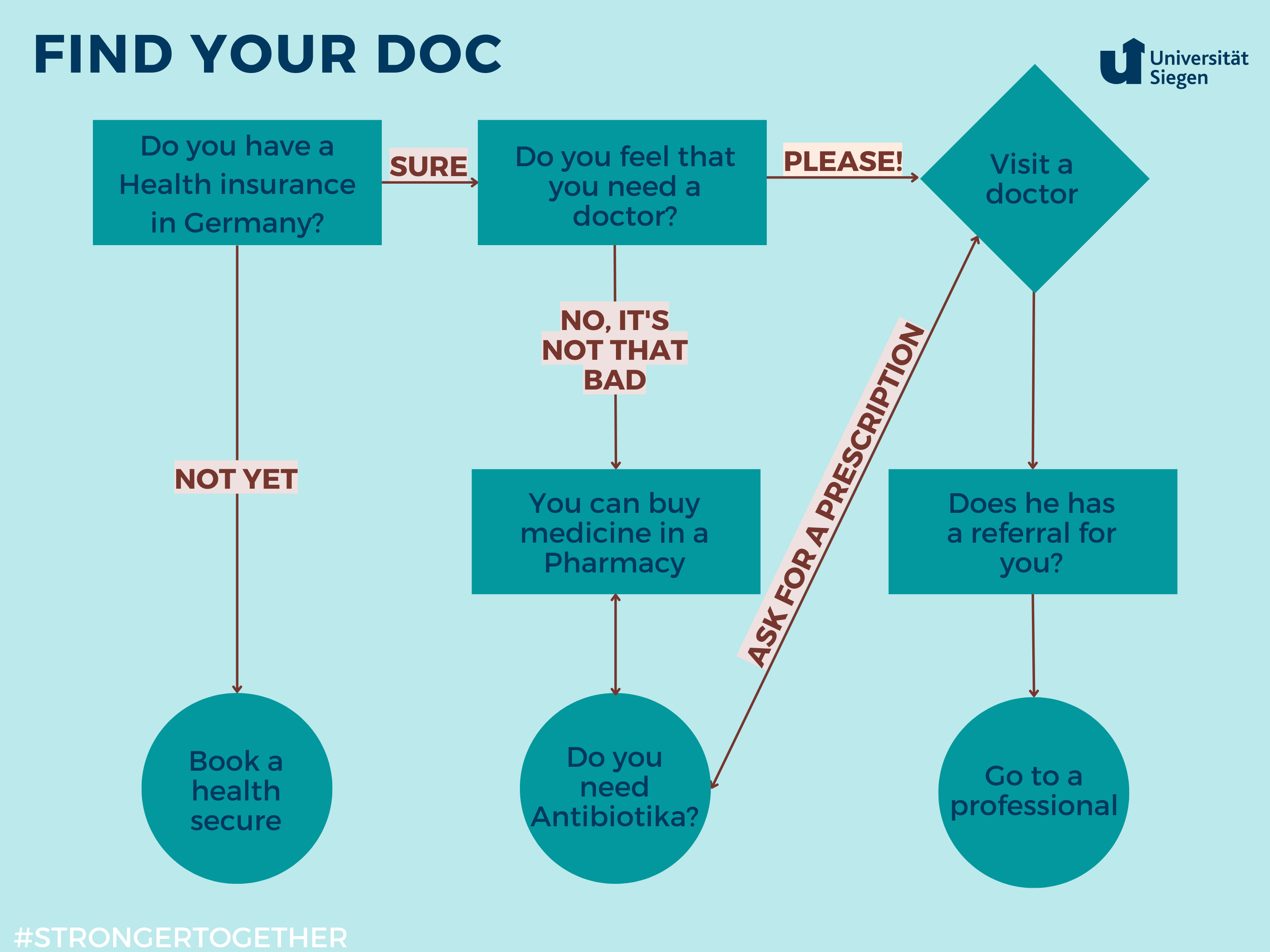 Learn more about the German Health System in this video: